Good Night Shayari in Hindi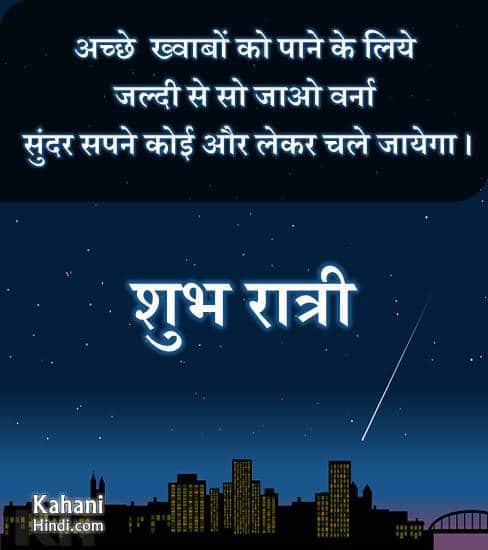 ➡  अच्छे  ख्वाबों को पाने के लिये जल्दी से सो जाओ वर्ना
सुंदर सपने कोई और लेकर चले जायेगा ।
---
➡  Achchhe  khvaabon ko paane ke liye jaldee se so jao varna
Sundar sapane koee aur lekar chale jaayega .
---
➡  कुछ पाने के लिये कुछ खोना नही बल्कि कुछ करना होता है ।
मुस्कान ऐसे ही नही मिल जाती है उसे पाने के लिये पहले रोना होता है ।
---
➡  Kuchh paane ke liye kuchh khona nahee balki kuchh karana hota hai .
Muskaan aise hee nahee mil jaatee hai use paane ke liye pahale rona hota hai .
---
➡  रिश्ते कभी बनते नही उसे बनाना पड़ता है ।
हर रिश्ते अच्छे होते नही उसे अच्छा बनाना पड़ता है ।
---
➡  Rishte kabhee banate nahee use banaana padata hai .
Har rishte achchhe hote nahee use achchha banaana padata hai .
---
➡  The moon of the night has come out in the sky. A procession of stars is brought together.
Just look at the fairies in the sky, It has come to say good night to you.
---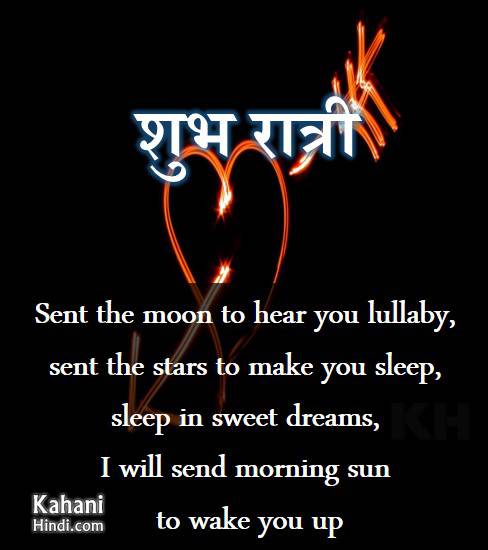 ➡  Sent the moon to hear you lullaby, sent the stars to make you sleep,
sleep in sweet dreams, I will send morning sun to wake you up
---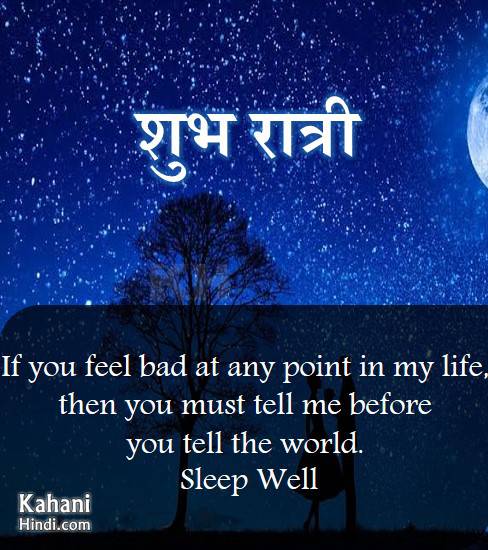 ➡  If you feel bad at any point in my life, then you must tell me before
you tell the world. Sleep Well