Suvichar in Hindi:- If you searching for Hindi Thoughts, Hindi ke Suvichar with Images and Daily Thought for Success in Life and Life Quotes with Images Download. This is the right place for Success Quotes with Images in Hindi. Friends, here you have brought a lot of ideas that you will like. You must read these thoughts and bring them into your life. Reading all these thoughts with heart, then you will understand the true meaning of all thoughts, which will make you easier to understand. If you like these ideas, do not forget to share them with your friends. You also read this:- Thoughts in Hindi and English.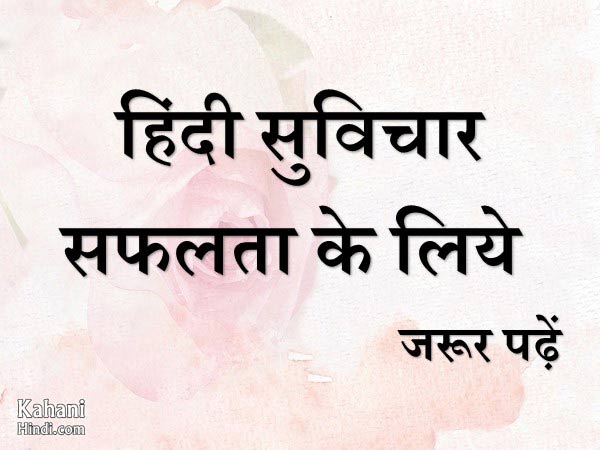 Suvichar in Hindi for Success in Life
दोस्तों जिंदगी में सफल तो सभी को होना है लेकिन हर कोइ सफल नहीं हो पाता है क्योकि वो लोग सफल होने के लिए नियम और उद्देश्य नहीं बनाये होते है। इसलिए सफल नहीं हो पाते है साथ ही साथ उन्हें सफल होने के लिए प्रेरित कोइ नहीं करता। व्यक्ति किसी मार्ग पर चलने से पहले ये सोचता है की क्या में Success हो पाउँगा ??? या फिर वो दुसरो से मार्गदर्शन लेता है।
दोस्तों सफल होने के लिए हर मार्ग सही होते है लेकिन उस पर आपको ध्यान से चलना होगा और आपको उस मार्ग पर आये हर कठनाइयों का हल करना ही होगा क्योकि उस मार्ग अपर आये हर कठनाई से कुछ नया सीखने को मिलता है। इसलिए हमें हर कठनाई का सामना करते करते आगे चलना है। दोस्तों यहाँ पर मै आपके लिए सफलता के सुविचार लाया हु जो आपको आगे बढ़ने के लिए Motivate करेगा। अगर ये Suvichar आपको पसंद आये तो अपने दोस्तों के साथ शेयर करना मत भूलना।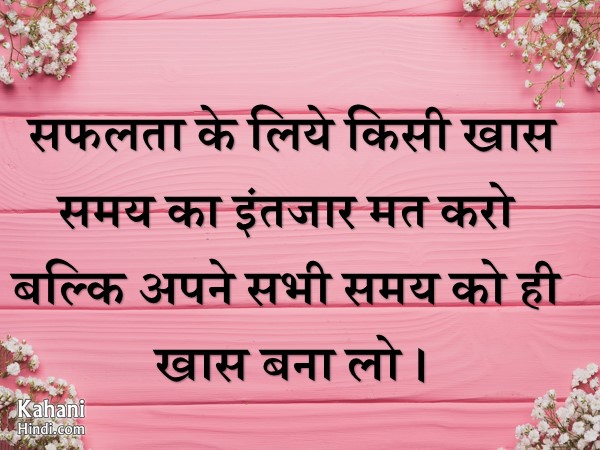 ➡  सफलता के लिये किसी खास समय का इंतजार मत करो
बल्कि अपने सभी समय को ही खास बना लो ।
➡ Saphalata ke liye kisee khaas samay ka intajaar mat karo
Balki apane sabhee samay ko hee khaas bana lo .
---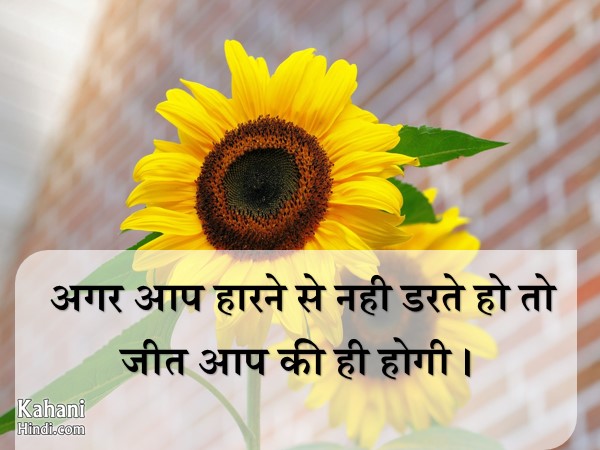 ➡ अगर आप हारने से नही डरते हो तो जीत आप की ही होगी ।
➡ Agar aap haarane se nahee darate ho to jeet aap kee hee hogee .
---
Suvichar in Hindi for Life with Images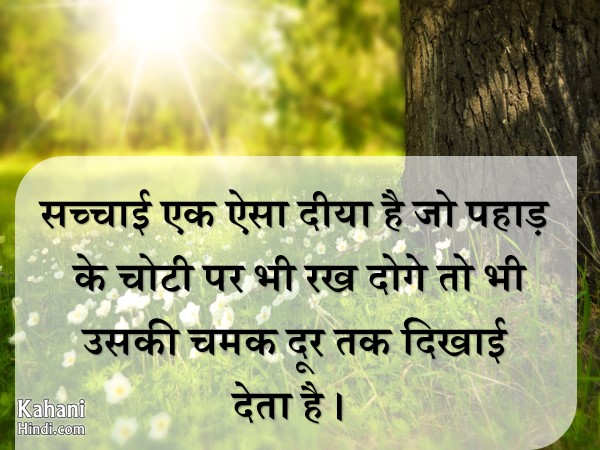 ➡ सच्चाई एक ऐसा दीया है जो पहाड़ के चोटी पर भी रख दोगे तो भी
उसकी चमक दूर तक दिखाई देता है ।
➡ Sachchaee ek aisa deeya hai jo pahaad ke chotee par bhee rakh doge to bhee
Usakee chamak door tak dikhaee deta hai .
---
➡ जिसे इच्छा होता है वो आपत्ति मे भी अवसर देखता है और
जिसे इच्छा नही होता वो केवल बहाना ही देखता है ।
➡ Jise ichchha hota hai vo aapatti me bhee avasar dekhata hai aur
Jise ichchha nahee hota vo keval bahaana hee dekhata hai .
---
➡ वो सपने सच नही होते जो सोते वक्त देखते है
सपने वो सच होते है जिसे पुरा करने के लिये नींद भी ना आये
➡ Vo sapane sach nahee hote jo sote vakt dekhate hai
Sapane vo sach hote hai jise pura karane ke liye neend bhee na aaye.