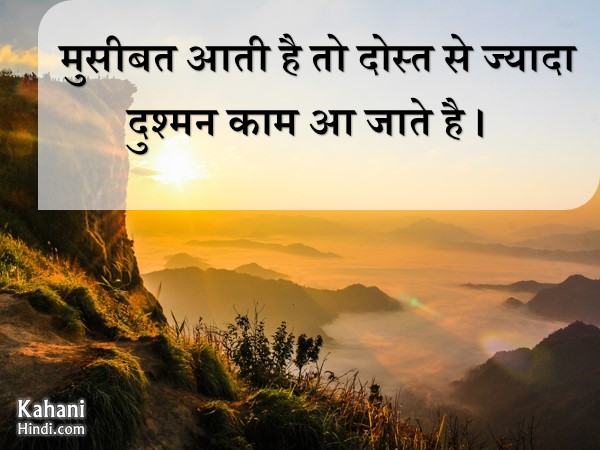 ➡ मुसीबत आती है तो दोस्त से ज्यादा दुश्मन काम आ जाते है ।
➡ Musibat ati hai to dost se jyada Dushman kaam aa jate hai.
---
➡ जब लोग आपके तरीके अपनाने लगे तो समझ लेना की आप Success की ओर बढ़ रहे हो ।
➡ Jab log aapake tarike apanane lage to samajh lena ki aap suchchaiss kee or badh rahe ho.
---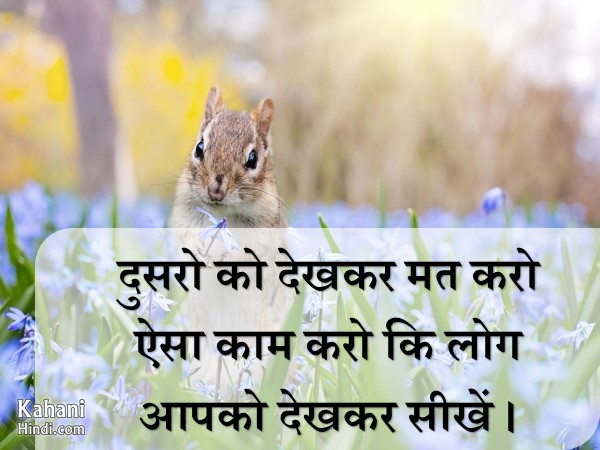 ➡ दुसरो को देखकर मत करो ऐसा काम करो कि लोग आपको देखकर सीखें ।
➡ Dusaro ko dekhakar mat karo aisa kaam karo ki log aapako dekhakar seekhen.
---
➡ गलती करने से मत डरो क्योकि गलती ऐसी ची़ज है
जो आपको बिना कीमत के कुछ नया सिखा जाती है ।
➡ Galatee karane se mat daro kyoki galatee aisee cheez hai
Jo aapako bina keemat ke kuchh naya sikha jaatee hai.
---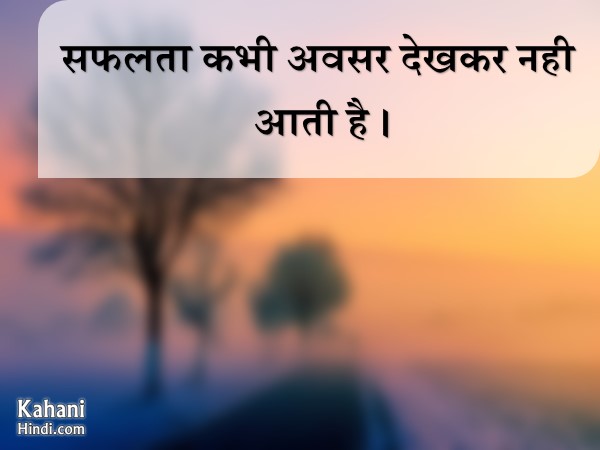 ➡ सफलता कभी अवसर देखकर नही आती है ।
➡ Safalta kabhi Avasar dekhkar nahi aati hai.