Images of Suvichar in Hindi for Whatsapp
➡ जिस प्रकार हर सुंदर फुल के आसपास काटे जरूर होते है ।
उसी प्रकार हम सफलता के फुल के पीछे असफलता के काटे होते है ।
➡ Jis prakaar har sundar phul ke aasapaas kaate jaroor hote hai .
Usee prakaar ham saphalata ke phul ke peechhe asaphalata ke kaate hote hai .
---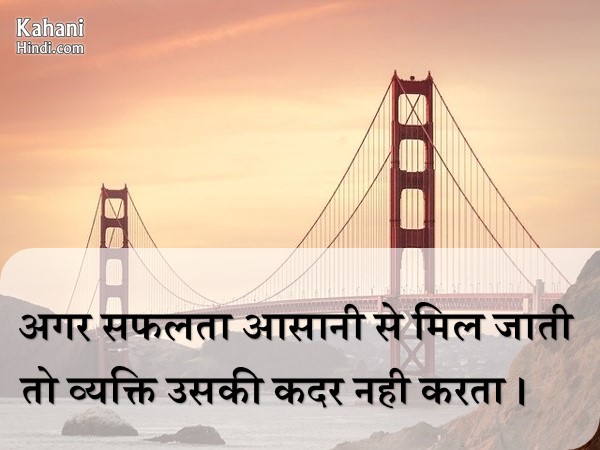 ➡ अगर सफलता आसानी से मिल जाती तो व्यक्ति उसकी कदर नही करता ।
➡ Agar saphalata aasani se mil jaatee to vyakti usakee kadar nahee karata.
---
Read This:- Good Morning Shayari Images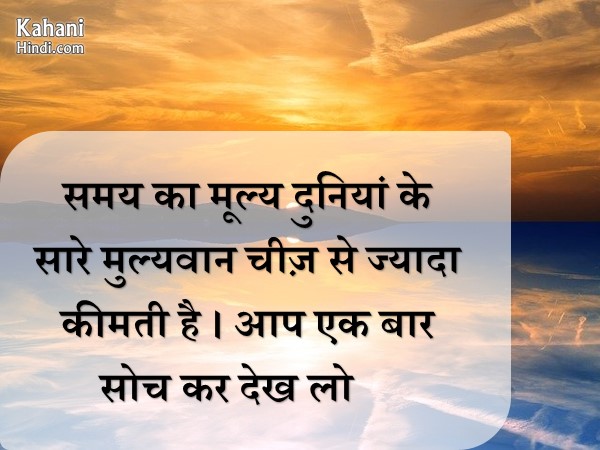 ➡ समय का मूल्य दुनियां के सारे मुल्यवान चीज़ से ज्यादा कीमती है ।
आप एक बार सोच कर देख लो
➡ Samay ka mooly duniyaan ke saare mulyavaan cheez se jyaada keematee hai .
Aap ek baar soch kar dekh lo.
---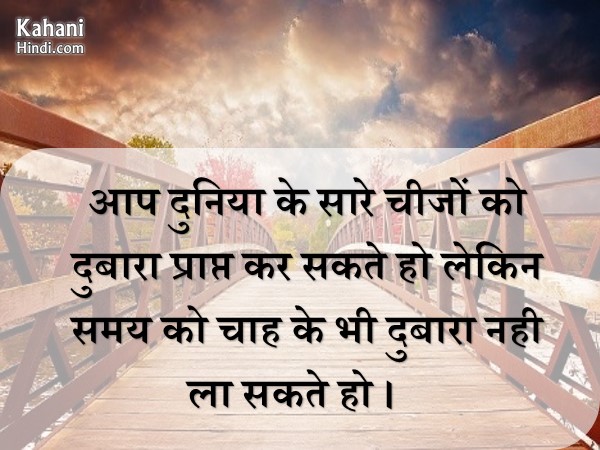 ➡ आप दुनिया के सारे चीजों को दुबारा प्राप्त कर सकते हो लेकिन
समय को चाह के भी दुबारा नही ला सकते हो ।
➡ Aap duniya ke saare cheejon ko dubaara praapt kar sakate ho lekin
Samay ko chaah ke bhee dubaara nahee la sakate ho .
---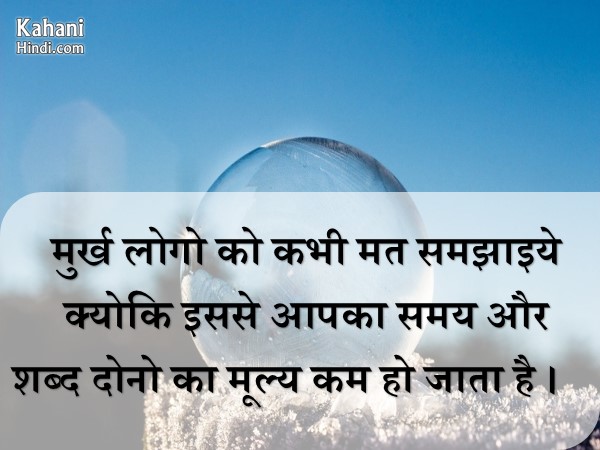 ➡ मुर्ख लोगो को कभी मत समझाइये क्योकि
इससे आपका समय और शब्द दोनो का मूल्य कम हो जाता है ।
➡ Murkh logo ko kabhee mat samajhaiye kyoki
Isase aapaka samay aur shabd dono ka mooly kam ho jaata hai .
---
Read More:-
Thank you for reading this "Suvichar in Hindi" post. You also check out our other posts like Hindi Stories, Good morning images, Shayari and Quotes, and Good Night Love Images, Quotes, Status and Shayari with Images. Do not forget to allow the notification bell for daily updates on this site.