Good Night Images for Friends Download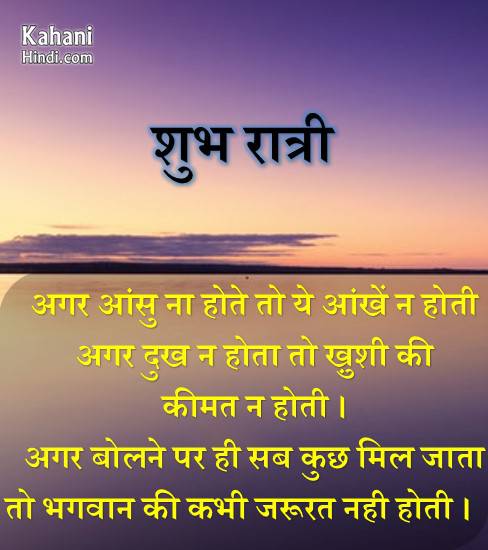 ➡  अगर आंसु ना होते तो ये आंखें न होती अगर दुख न होता तो खु़शी की कीमत न होती ।
अगर बोलने पर ही सब कुछ मिल जाता तो भगवान की कभी जरूरत नही होती ।
---
➡  Agar aansu na hote to ye aankhen na hotee agar dukh na hota to khushi kee keemat na hotee.
Agar bolane par hee sab kuchh mil jaata to bhagavaan kee kabhee jaroorat nahee hotee .
---
➡  रात क्या आयी दिन को भूल गये चाँद क्या आया सुरज को भूल गये
माना हमने गूड नाईट नही कहा तो क्या हमे भूल जाओगे ।
---
➡  Raat kya aayee din ko bhool gaye chaand kya aaya suraj ko bhool gaye
Maana hamane good naeet nahee kaha  to kya hame bhool jaoge .
---
➡  जिस तरह डाली से टूटा फल दुबारा डाली पर नही लग सकता है
बस उसी प्रकार खोया पल दुबारा पाया तो नही जा सकता मगर
पल को खुब सुरत बनाया जा सकता है ।
---
➡  Jis tarah daalee se toota phal dubaara daali par nahee lag Sakata hai
Bas usee prakaar khoya pal dubaara paaya to nahee ja sakata
Magar pal ko khub surat banaaya ja sakata hai .
Read This:- Good Night Message in Hindi
---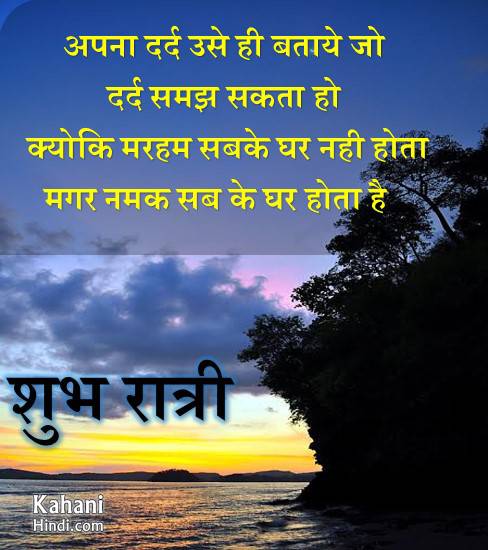 ➡  अपना दर्द उसे ही बताये जो दर्द समझ सकता हो
क्योकि मरहम सबके घर नही होता मगर नमक सब के घर होता है
---
➡  Apana dard use hee bataaye jo dard samajh sakata ho
kyuki maraham sabake ghar nahee hota magar namak sab ke ghar hota hai.
---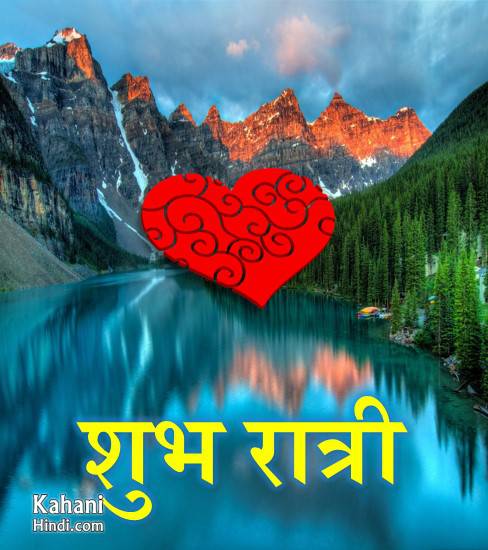 ➡  As the night approaches, you reduce your worries.
Forget everything that happened to you today and sleep peacefully